I've been thinking about focusing my posts more on beauty since that's also one of my biggest interests. I've built more of a style blog and I feel like I want a bit more diversity and more to write about. Since I am a beautician as well as beauty writer, I will from now on share more beauty related posts, including products/ product reviews, trends, tips and beauty looks. Hopefully you guys will enjoy it just as much as me.
-
Three is a trend. It's just as simple as that. Now, let me introduce you to the biggest Fall/ Winter 2016-17 trends, which I've narrowed down to 5 trends/3 designers each.
EYELINER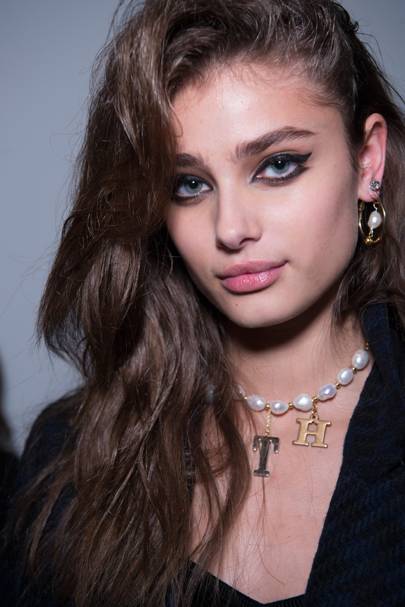 Oscar de la Renta, Nicole Miller, Topshop Unique
The dramatic eyeliner from spring 2016 continues to be the statement eye makeup for fall. Play it safe with a plain cat eye or go bananas and draw a geometric liner Á la Topshop Unique.
GOTHIC LIPS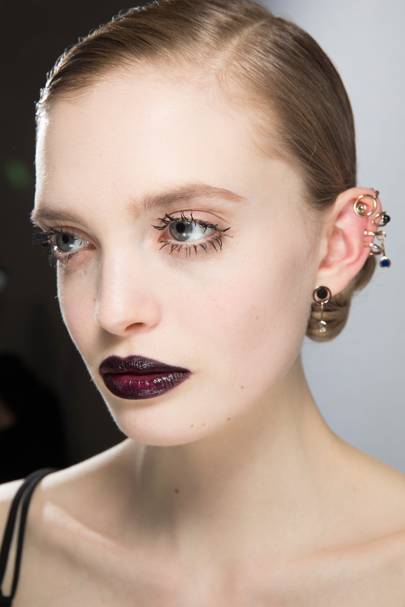 Bottega Veneta, Dior, Fenty x Puma by Rihanna
As the sky turns darker, so does our lips. (okay, maybe not literally, but the it-color does) Anyways, greet your lover with a romantic wine kiss or bring out the devil in you, by taking on Rihanna's ebony black lipstick shade from her debut collection with Puma.
GLITTER MAKES IT BETTER
Burberry, Tommy Hilfiger, No.21
It most certainly does. Apply your makeup as the princess you are by adding an ounce of glitter to your eyelides as seen at sporty Tommy Hilfiger. And if you're looking for a more dramatic look, place glitter below your eyes down to your cheekbones, looking just like a Burberry model. Whatever you prefer.
IT'S OKAY TO GLOW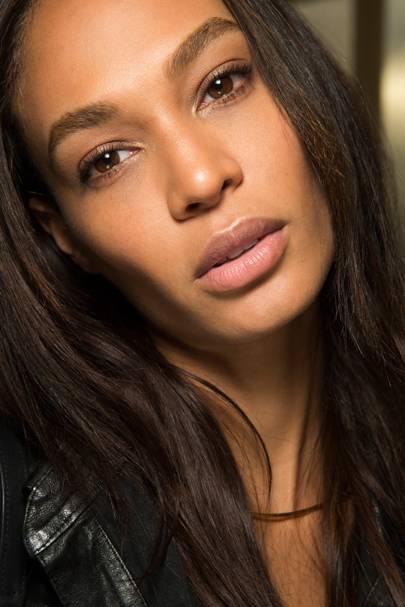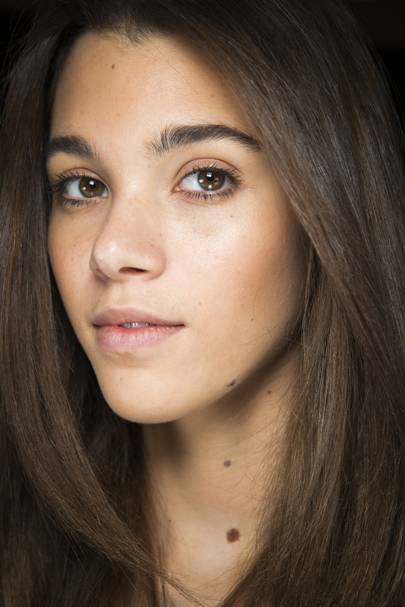 Valentino, Balmain, Ralph Lauren
Whether it's your striking persona or impressive strobing technique, make sure your haters (or followers) see you glow throughout the dull days of fall.
SMOKING HOT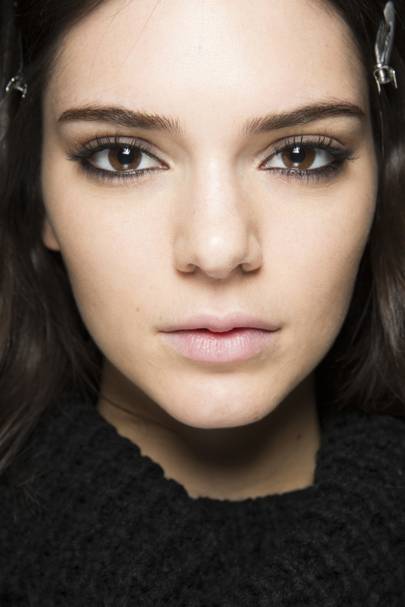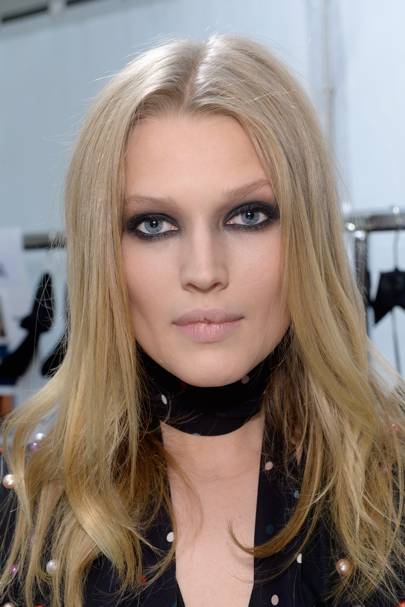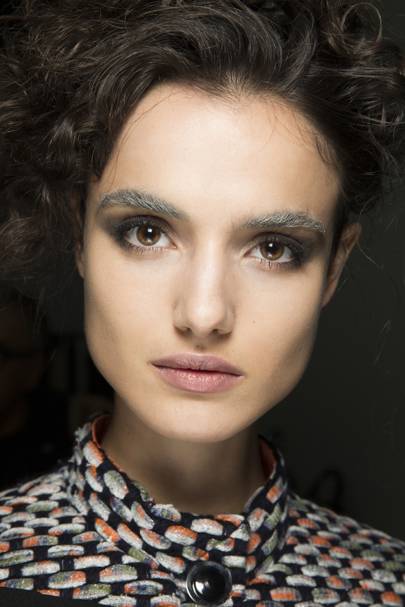 Versace, Elie Saab, Giorgio Armani
Look très chic while strutting down the city streets in Kendall Jenner's simple smoky eye from the Versace runway, and evacuate the dancefloor on a Saturday night out looking like the glam rock n' roll girls at Elie Saab.
ROMANCE AIN'T DEAD JUST YET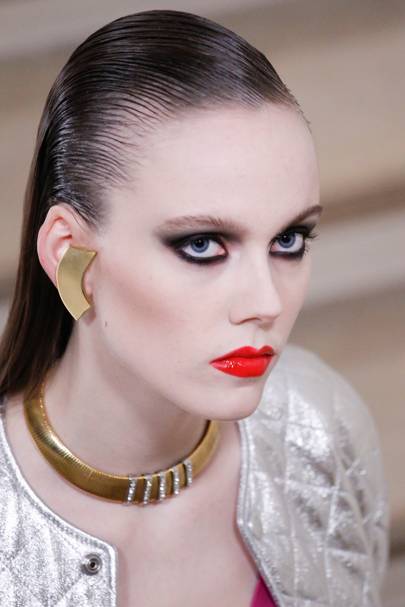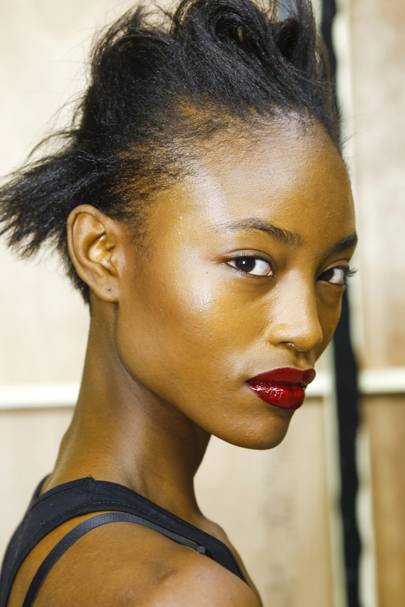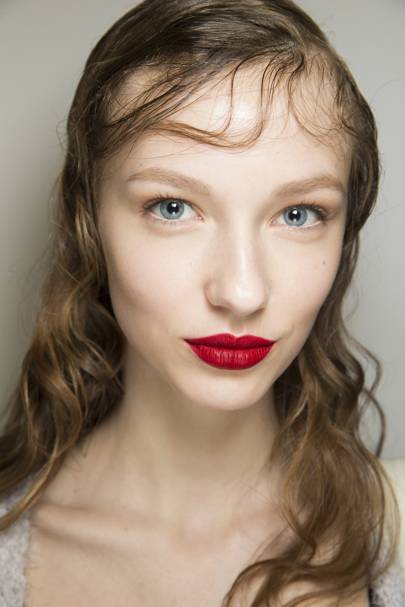 Saint Laurent, Sibling, Prada
I guess a fall without red lips is pretty much non-existent. Orangey, deep and vampy red pouts came down the runways one after another during several shows. A classic, lovable nuance if you ask me.
Photo credits: Vogue.co.uk, HarpersBazaar.co.uk, Pinterest.com